Your world is changing — ours is too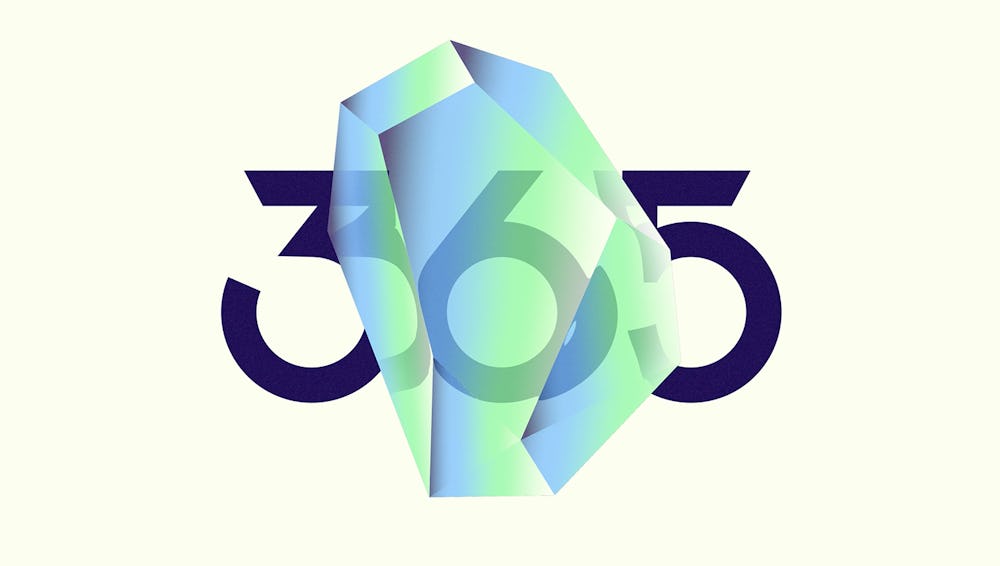 365Talents and UnitedUs share press release for new rebrand
An unmistakable new brand helps scaling French-tech startup, 365Talents, bring the power of artificial intelligence to global organisations looking to make work more meaningful for their people.
[15/06/2022, BRIGHTON] Following $12 million Series A funding, 365Talents, a specialised SaaS solution for talent mobility, enlisted UK-based branding agency, UnitedUs, to embark on a rebrand that would support their accelerated growth. The French tech start-up's platform already boasts an impressive roster of international clients including the likes of Allianz, EY and Société Générale, but they hope that the refreshed identity better recognises the unique opportunities that can be unlocked by their AI, and will support their expansion into the US market.
For the past decade, 365Talents' buyers - enterprise HR leaders - have been transitioning businesses towards more employee-centric cultures and behaviours. As UnitedUs uncovered during their customer and colleague research, 365Talents are uniquely poised to help organisations realise these ambitions by enabling workforces to define their skills in their own words, and on their own terms - effectively helping businesses ditch the constraints of bureaucratic job descriptions.
Communicating this to the market, UnitedUs crafted a suite of brand language that pays homage to inclusive-movements and disability rights campaigners by inviting HR leaders to 'chart a new course for your people at work' and empowering them to 'see your people on their own terms'. The first HR artificial intelligence of its kind, the visual and verbal identity of 365Talents is also reflective of its place among a growing generation of companies and projects that are pushing the boundaries of what is possible with technology - the Web3.0.
UnitedUs, whose portfolio of brands and campaigns spans the likes of LEGO, Aon and premier league rugby club, London Irish, focused on the feeling that 365Talents AI-matching solution creates for business leaders and employees alike to inform the creative thread for the visual identity. Uncovering 'hidden gems' within organisations and navigating businesses across unchartered territory, the brand conveys a sense of the mystical and serendipitous.
365Talents launched their new identity at VivaTech in Paris, Europe's biggest startup and tech event – a hub for business and innovation. Using innovative tech to help businesses uncover talent mobility along with the agency's vision to build brands that unite people, purpose and potential, this partnership provides a strong case for how humans can use AI to create better opportunities in the world of work.
Loïc Michel, CEO of 365Talents remarked on the role of the new brand in their global ambitions:
"As we are growing and becoming a brand with global ambitions, we knew our former brand was too restrictive. We needed to differentiate ourselves in our emerging market and explain why our product was the perfect match for enterprises looking to transform their business with a people first Talent Experience.
We found UnitedUs' proposal combining brand strategy and design was a perfect match for us. On top of that, they proved to have a perfect understanding of enterprise HR challenges and how we are answering them. We are super pleased with the results and excited to launch it with the opening of VivaTech in Paris."
Natalie Burns, Strategy Partner of UnitedUs commented:
"It became clear to us throughout this project that 365Talent's AI sits precisely at a nexus of need. By empowering people to self-declare skills, completely new possibilities and wonder can be realised. Their previous identity failed to capture the magnitude of difference that 365Talents offers the market, and our hope is that the new brand gives the team at 365Talents the confidence to recognise how much of a game changer they truly are."
Julie Asselin, Head of Marketing at 365Talents shared the excitement around the creative scope of the new brand:
"The creative team really blew our mind and offered an incredibly strong brand image with a lot of depth to play with. A rebrand is an investment that stays with you a long time and we have all the elements we need to never get tired of it. And it's not just the marketing Team, the whole company can't wait to wear our branded gear now!"
Luke Taylor, Creative Partner of UnitedUs adds:
"When we really understood the unexpected and untapped potential that could be realised within organisations using 365Talents' AI we knew that the creative hook had to encapsulate that feeling. This sense of unearthing hidden gems, of an invitation to adventure, of realities that can only be made possible through technology."
Explore the 365Talents rebrand at https://unitedus.co.uk/projects/365talents
About 365Talents
365Talents is a specialised SaaS solution for human resources management within large organisations. Founded in 2015 by Loïc Michel, Mathieu Martin and Paul Mougel, the firm has received investment from iXO Private Equity, Citizen Capital, Ventech, Axeleo Capital and Alliance Entreprendre. 365Talents enables organisations to create a new map for skills mobility, helping managers uncover the unexpected and untapped, so organisations can move quickly and purposefully – giving people the power to chart their own course for progress.
About UnitedUs
UnitedUs is a multi-award winning, proudly independent strategic branding agency based in the heart of Brighton. Made up of a crack team of strategists, creatives, developers and producers we relish a challenge and bring our expertise in navigating complex business landscapes and empowering brands to unite their people, find their purpose, and realise their potential. We work with a diverse global group of ambitious clients from household names to independent game changers - all who want to do or be something different.
Press contact
Natalie Burns Strategy Partner, UnitedUs natalie@unitedus.co.uk +44 (0)1273 684416
Luke Taylor Creative Partner at UnitedUs luke@unitedus.co.uk +44 (0)1273 684416
Julie Asselin Head of Marketing, 365Talents julie.asselin@365talents.com +33 (0)7 71 56 15 87