The 12 most sought-after professional skills by the employers of tomorrow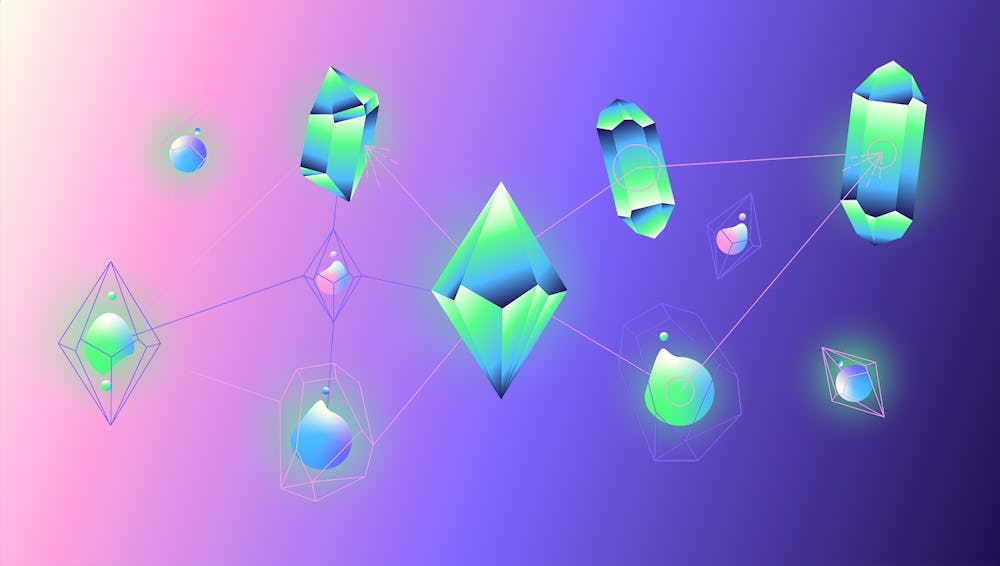 Under the current ever-increasing wave of flexibility in the job market, nothing lasts forever: expectations and talents sought-after by employers are constantly evolving in line with technological advancements and new emerging markets.
In a world that is increasingly influenced by automation, Artificial Intelligence and big data, companies expect continuous improvement and real added value from their employees in order to stand out from the crowd and stay competitive on the market.
For this article, we were inspired by the report "The Future of Work" produced by the World Economic Forum in 2018, for which 350 managers from 15 countries and 9 industries were interviewed in order to uncover what the most sought after professional skills by employers will be by 2020.
Without further ado, here are the 12 most sought-after professional skills for tomorrow's job market.
#1 The ability to resolve complex problems
As new technologies are developed based on data and Artificial Intelligence, the ability to hypothesize and resolve complex problems has grown: this has already led many professionals to work with complex ecosystems where virtual and human aspects are combined.
Within companies, the ability to resolve problems is a highly valued managerial skill: it shows the ability to take initiative and risks, as well as demonstrating specialist knowledge of the professional environment.
#2 Demonstrating critical thinking
In a world and in markets, which are becoming less and less transparent due to "fake news" and the growing importance of automation in most industries, the ability to demonstrate critical thinking and to propose logical theories is a key talent sought after by many employers.
For the professionals in question, critical thinking therefore consists of differentiating opinion from fact and being able to process a significant flow of information by drawing tangible, useful elements from this, which will be able to support decision-making.
In light of the various technical and technological challenges being faced by companies, critical thinking also enables employees to stand out from the crowd by identifying obstacles and solutions that will contribute to company development: without a doubt, it will be an essential talent for the high-responsibility roles of the future.
#3 Creativity
Strangely enough, the development of Artificial Intelligence and increasing automation of work does not mean that companies are overlooking the human aspect: in fact, it's the opposite.
To illustrate this point, it is important to note that according to the same study by the 2015 World Economic Form, creativity only came in 10th place on the ranking of the most sought-after professional skills back then.
For 2020, this talent has now entered the top 3, which is proof that employers placing great significance on this for the development of their company.
As new technologies based on AI and Big Data are being developed, there are also new fields of application emerging with various new associated issues, which relate to technical development, marketing or even market uptake.
To face these new challenges, companies are therefore looking for creative talent, who will be able to apply their intelligence for the purpose of resolving complex problems or of creating new products, which will be marketed in the future.
#4 Empathy and emotional intelligence
Empathy and emotional intelligence are two extremely useful talents, enabling strong, productive relationships to be formed.
Within your professional environment, these two attributes will determine the quality of your interactions with your colleagues, your supervisors and your clients: they are the direct reflection of your human qualities, which will be able to bring a real competitive advantage to the development of client relationships and well-being at work.
In a professional world where engagement is increasingly lacking (70% of professionals do not feel engaged by their work in the United States, Source), empathy and the ability to listen may prove to be crucial for the capacity to make decisions and resolve conflicts: two other abilities that are extremely sought-after in high-responsibility roles.
#5 Resilience
Success and failure typically come hand in hand in professional life: it is normal to experience both and to get used to this.
However, the ability to withstand failures and to learn from mistakes is a skill that is significantly more difficult to gain, which demonstrates actual experience and good stress management: it is often times of difficulty that uncover employees' talent (or incompetence) the most.
For many employers, failures are therefore very revealing when it comes to identifying an employee's abilities and skills: failure must be able to be seen as a test aiming to demonstrate their ability to bounce back and to learn good lessons.
#6 Coordination, organisation and flexibility
Knowing how to organise and evolve in a changing environment is one of the most sought-after talents on the job market.
As such, the increasing flexibility of the world of work and the integration of new talents, sometimes freelance or remote workers, into teams has redefined the standard form of a work team: it is now necessary to be able to manage teams remotely and to coordinate efforts across several time zones and continents.
In order to compete, employees of tomorrow will therefore have to demonstrate excellent organisational skills in order to coordinate the efforts of dispersed teams: it will consequently be a case of prioritising tasks to achieve collective success.
According to companies, organisational skills will also be synonymous with the sense of autonomy required in high-responsibility roles where your decisions will have a direct impact on the development of the company in question: it will therefore be important to be able to demonstrate the ability to handle complex problems independently, as we discussed in our first point.
#7 Negotiating skills
Contrary to our initial assumptions, negotiation does not just relate to professions classed as commercial: it is a cross-functional skill, which can be used to manage the following relationships:
Employee to Employee
Employee to Employer
Employee to Third Parties
In any case, the ability to negotiate to establish a position of strength and safeguard an objective is a key talent, which can make all the difference between one employee and another: it is a communication tool that undeniably needs to be developed.
Moreover, the current context of extreme competition brought about by many emerging startups and new technologies is very likely to pose new challenges for most companies: these survival challenges will therefore naturally attract candidates who are well-versed in negotiation for whom debating skills are weapons that must be used.
#8 Desire to learn and develop new skills
As we said in our article on the evaluation of talents, it is crucial for employees and staff to be able to continually learn and develop their professional skills in their current role.
Interestingly, the ability to update talents actually constitutes a professional skill in itself: this shows employers your desire to get to grips with challenges and the technologies of the future and demonstrates your current relevance on the job market.
If the emergence of various new tools and technologies may scare certain candidates, it stands to reason that employees who manage to continuously improve themselves benefit from better development opportunities within their company or elsewhere: it is an extremely positive sign for employers.
Even though sought-after technical skills may vary significantly from one industry to another, here is a list of 7 talents that are amongst the most desirable on the market:
Mastery of CRM tools
Data modelling and analysis (big data and data science)
Mastery of project management tools
Mastery of cloud-based tools and databases
Professional writing skills
Mastery of one or more programming languages
Mastery of social networks and promotional tools
Of course, it is obvious that mastering all these technical skills to their full extent seems difficult to achieve: it is being able to combine your current talents with new technical skills that will be useful in your career and for your company.
#9 Business sense and knowledge of the company
With the increasing development of horizontal or semi-horizontal organisations, many employees and staff now have to be able to collaborate with different departments (sometimes remotely) as part of their duties: increasingly there is a pronounced cross-functional approach in the way in which work is carried out within companies.
Conscious of this challenge, employers therefore now expect that their employees will possess knowledge (even if it is basic) of the operation of their company and good business practices: every employee can potentially be a real ambassador for their company and it is therefore important that they can communicate externally.
#10 Knowledge and abilities for processing data
The explosion in the amount of data and the emergence of new tools based on big data are bringing us closer and closer in what we are calling a "data-driven world" where data has a key role in decision-making processes.
However, the human role is far from having disappeared and companies are therefore looking for candidates capable of analysing this data flow in order to draw tangible, actionable conclusions for the company.
Contrary to popular opinion, it is not just "data science" candidates or engineers who will be affected by this prerequisite: employees from all departments will be increasingly required to use tools based on AI or big data and it is therefore imperative for them to understand how these work.
#11 Oral and written communication skills
At a time when digital communication, new tools (such as Slack and intercom, etc.) and acronyms have revolutionized our approach to communication, employers are seeking talent with strong oral and written communication skills.
For companies, communication challenges are clearly very significant: we are reverting back to human communication at all levels and in all business sectors, whether it relates to physical or virtual presence.
In real terms, oral and written communication skills can make a huge difference and open up multiple career prospects from one employer to another.
Communicate on social networks
Moderate a professional workshop or event
Enter into discussions with clients and prospects
Negotiate a contract or a sale
Create business opportunities
Provide customer service
Write articles and digital content
Furthermore, the arrival of content marketing and inbound marketing has forced companies to initiate wider yet targeted communication than in the past: internal talent with good communication skills is therefore certainly an asset that can contribute to company development through all communication channels (blog, LinkedIn, YouTube, written press, interviews and webinars, etc.).
#12 Stress management and personal fulfilment
Even though we have already touched on the subject of stress in our fifth point dedicated to resilience, we think that it deserves a bit more depth of analysis, as it has a great impact on a company.
In fact, if stress is almost unavoidable as part of a career path, it has such prevalence (80% of Americans say they are stressed at work, Source) that stress management has become a separate skill, which can make all the difference for an employer and over the course of a career.
Although there is no general example of stress at work, the American Psychological Association reports that the main causes of stress are:
Financial difficulties (salary too low)
Excessive workloads
A lack of development opportunities or progression
A lack of engagement, motivation and challenges
Lack of social and family support
No sense of empowerment over the decision process
Unclear or undefined professional expectations
To handle these difficulties, several studies reported by Business Chief have shown the key role of a healthy working environment in terms of quality of life and fulfilment at work.
For the employees in question, there is therefore a real challenge when it comes to contributing to the development of a fulfilling working environment while developing on their own abilities to manage stress and conflicts: in fact, stress has very detrimental effects on concentration spans and productivity in addition to its known effects on physical and mental health.